Four members of the UW-Madison community are among six outstanding women of color to be recognized this May by the YWCA Madison organization for their leadership and enduring legacy in the larger Madison community.
The non-profit YWCA Madison announced on April 12 that Christy Clark-Pujara, Brenda González, Andrea Jones, Candace McDowell, Lucia Nuñez and Hazel Symonette will receive the Women of Distinction Leadership Award at the organization's 47th annual awards event on May 26 will. Find out more about the event and register now.
"I am very excited for this historic year in our Women of Distinction story. This is the first time in our 47-year history of the Women of Distinction Awards that we have honored all women of color. As a Black woman leading YWCA Madison, it feels so right and necessary at this time," said Vanessa McDowell, CEO of YWCA Madison.
Congratulations to Christy Clark-Pujara, Brenda González, Candace McDowell and Hazel Symonette on this well-deserved recognition for their work as teachers, organizers and changemakers.
Christy Clark-Pujara, Associate Professor of History in the Department of African American Studies
Prof. Christy Clark-Pujara, Ph.D., is a historian whose research focuses on the experiences of black people in French and British North America in the 17th, 18th and early 19th centuries. She is particularly interested in uncovering the hidden and unexplored stories of African Americans in areas that historians have understudied—small towns in the North and Midwest. She has published on slavery, been interviewed for black abolitionist radio shows, guest-lectured for the UW Odyssey Project, was a guest lecturer on the Justified Anger program, designed history programs to train judges, mentored girls and young women, and more.
In announcing the awards, the YWCA called her "a superstar who has dedicated her life to speaking out against racism, exposing the grim record of abuse against non-white people in this country, and sharing that knowledge in an engaging way with a wider audience." … She exemplifies all aspects of the YWCA's mission to eradicate racism and empower women, both through the life she leads and through the work and service she provides to others."
Brenda González, Director of Community Relations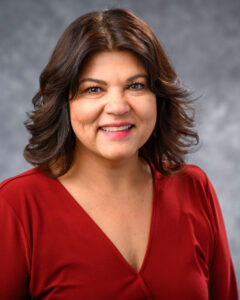 As Director of Community Relations, Brenda González serves as UW-Madison's primary point of contact with local community and nonprofit organizations. She is responsible for developing strategies to ensure the University works collaboratively with these organizations and the wider community.
Since González became Director of Community Relations in 2019, she has expanded and enhanced the community access space at The Village on Park to include co-working spaces, conference rooms, gathering spaces and classrooms for classes and events, all of which are now open and available to the community are members and organizations. Every day, you'll see people seeking free help with their taxes, Madison School District students attending art history "microschools," or staff from partner organizations working in co-working spaces. Under her leadership, the UW South Madison Partnership has quadrupled its space from 3,015 square feet to nearly 13,000.
"Brenda González's career revolves around one issue – improving the human condition of the people in our community," the YWCA said in announcing the award. "She does this by seeking roles that allow her to help others, with a focus on improving access to health care and education for women and their children."
Candace McDowell, Founding Director of the Multicultural Student Center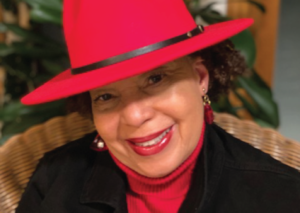 Candace McDowell began her career in the early 1970's as a teacher training adults in secretarial skills, specifically providing non-white women entry into the historically white-dominated secretarial profession. She then joined UW-Madison and, after 10 years in the Admissions department, became the founding director of the Multicultural Student Center (MSC). During her 22 years as director of the MSC, the center served approximately 500,000 students and helped establish its central campus role as an educational center and social justice gathering place.
She has served as a role model and mentor to thousands of students—whom she calls "my babies"—many of whom return each year during the homecoming, still seeking her guidance. Since retiring from university in 2010, McDowell has continued to serve as a role model in her church, sorority and the larger Madison community.
Hazel Symonette, Program Development and Evaluation Specialist Emeritus
Hazel Symonette, Ph.D., was not only a co-leader and participant in the 1969 Black Student Strike at UW, but continues to dedicate her life as one of the most popular scholars in the campus community. She has used her social justice background and long history on campus and at UW System to develop, assess, and improve chances of success for all. She has spearheaded important initiatives that have made UW-Madison's work more accessible to community members.
She currently works as an assessments moderator at the Wisconsin Center for Education Research and as a multicultural initiatives manager at the Office of Multicultural Arts Initiatives. Her work focuses on using assessment and evaluation as participant-centered self-diagnostic resources for continuous improvement, developmental innovation, and strategic image management. Her work draws on research in social justice and systemic change to create meaningful and life-changing interactions among students, faculty, staff, and administrators.